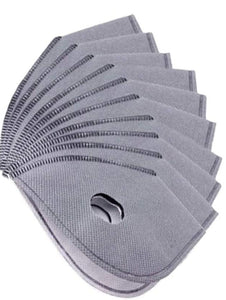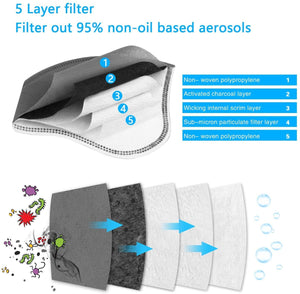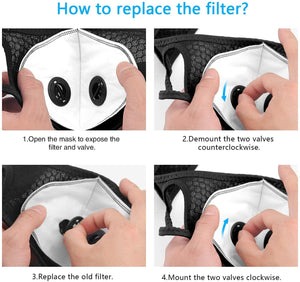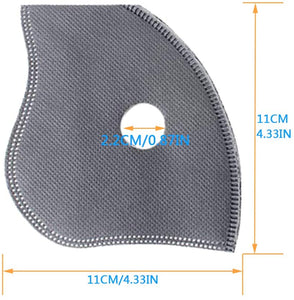 Our dust filter is comfortable and breathable. The filter fits two valve masks and is made of 5 layers. 
The first layer blocks large particles, the second activated carbon filter layer filter car exhaust. The third and fourth layer filter 0.03-0.3 microns of dust and particles. The fifth non-woven layer comfortable and breathable.
The replacement filter can be used multiple times, even if cleaned multiple times, it will not reduce the dust blocking rate, which is far more economical and durable than disposable one.

10 pieces