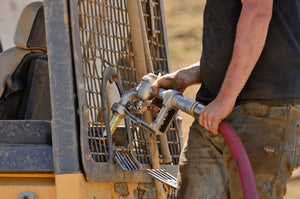 Mobil on-site refuel service saves you time and money. Why stop work and send out an operator to refuel when you can have it quickly delivered to your job site without interruption? That's where we come in, saving you time and labor.
Priced per gallon

$125 service fee applies

Port to Port Delivery Fee @ $82/hr
Call us at 888-775-2611 to arrange booking.