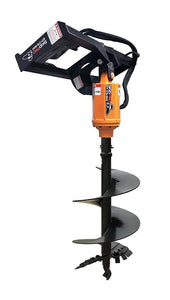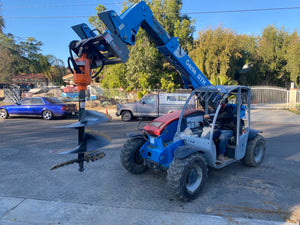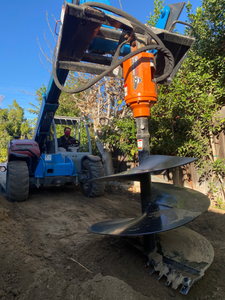 A drilling tool utilizing  a rotating vertical blade to make holes in the ground. Great for drilling holes for fence posts, planting trees or hedges, to drilling piles for deep foundations or retaining walls. Augers are handy tool and can be used for a variety of tasks with minimal labor and time. 
Our rental includes a set of sizes that attach to either a Boom Fork or Skidsteer seamlessly. Our expert operator will set up the equipment and complete your task quickly! 
Earth Auger set includes:
12" x 4' 
24" x 4' 
36" x 4' 
2' extension
4' extension
$299 Mobilization fee applies to Boom Fork and Skidsteer.

Earth augers can perform a variety of tasks:
Drill rigging for digging through hard rock
Piling holes for foundational work, installing decks, fences, mailboxes, signs, planting large pots, hedges and trees.