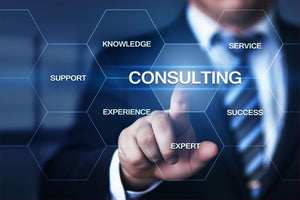 With decades of experience in general contracting and subcontracting we have developed an extensive history of implementing unusually stringent safety compliance processes and procedures particularly for our top tier clientele. In the course of working with smaller local companies and larger clients including multiple General Contractors valued at more than one billion dollars each, we have experienced a large swath of increased demands in terms of compliance, education, and documentation. Our staff has excelled in this arena, and we have implemented COVID-19 management strategies on our construction projects ahead of governmental mandates in all cases. We have developed a piece of hygienic hardware and implemented many processes to address and mitigate pandemic exposure. Our internal educational program is well structured and we are constantly collecting strategies from our industry partners and affiliates which we share freely with our clients. With our diverse collection of in house experience we are more than qualified to advise regarding COVID-19 prevention strategies which primarily involve the use of PPE and increased hygienic habits much of which we offer in house as a one stop solution to your needs. We hope you allow us to assist you with your operations!
Rate: $135 per hour, 4 hour minimum.

Call us at with questions at 866-775-2611
Please note: additional cost may apply if the site location is outside of our typical service area.