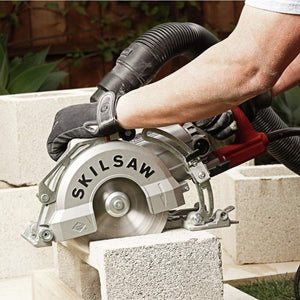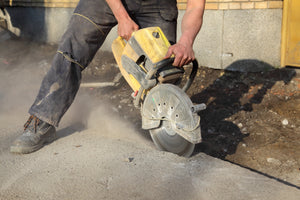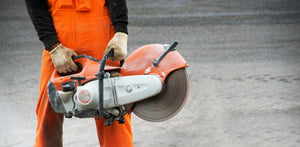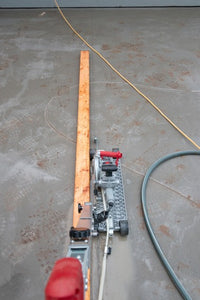 These saws are used to cut sections of concrete, asphalt, masonry, or stone raw materials, floors, etc. We have multiple tools in our arsenal depending on the application. Whether you need to make expansion joints or demolish, we have the equipment to perform cuts up to 5" deep. We will deliver this equipment with our properly trained and protected operator and get the job done! 

$68 per hour port to port + consumable blades, 4-hour minimum
Call us at 866-775-2611 with any questions.
Applications:
1. Cut through tiles, bricks, concrete, stone, and other hard materials with or without rebar.
2. Cut openings or channels through concrete blocks, walls, and slabs.
3. For access and versatility the Concrete Cutting Saws can be handheld, mounted on a stand or wheeled.
Tell us your uses for the Concrete Cutting Saw and if we add it to our website, we'll give you 10% off your next rental! Share here: Concrete Cutting Saw Uses