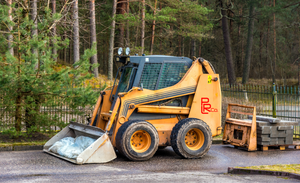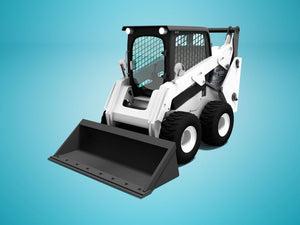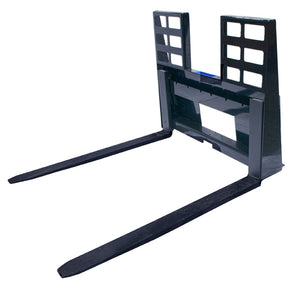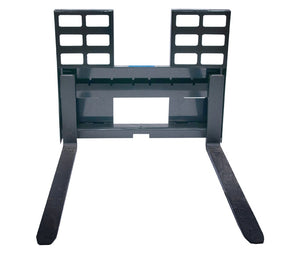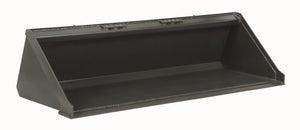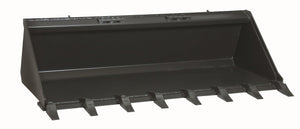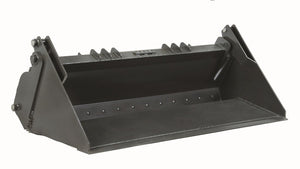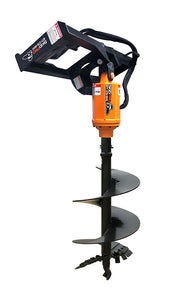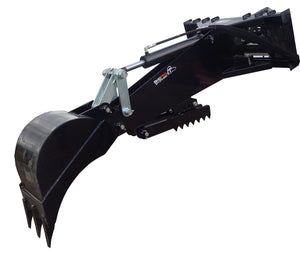 The Skid Steer is a powerful partner and durable solution for all of your industrial needs.  This unit is the right size with enough lift capacity to help you in small spaces. Operator and pallet fork included in the base rental.  $145 per hour/4 hour minimum port to port.  Start times are approximate and will be coordinated by the driver 1 day before.
Attachment rentals per day or per reservation.
Bucket:

Smooth bucket 66' $40
Tooth bucket 66" $40
4 in 1 bucket 66' $80
4 in 1 bucket 88' $80

 Earth Auger set includes:

12" x 4' 
24" x 4'
36" x 4' 
2' extension 
4' extension
Backhoe Rental at $150/day or per reservation.  Please note: additional cost may apply if the site location is outside of our typical service area. 

Call us at 888-775-2611 to arrange a booking.
Approximate Dimensions

Length With Bucket
10.35 

ft 

Operating Load Rating

1000 - 1499 

lb

Width Over Tires

4.89 

ft 

Tipping Angle
2634 

degrees

Ground Clearance

7.41 

in

Bucket Capacity
0.4 

yd3

Height To Top Of Cab

6.45 

ft 

Wheelbase

2.96 

ft 

Length W/O Bucket

7.98 

ft 

Clearance At Max Lift And Dump

6.9 

ft 

Reach At Max Lift And Dump

22.6 

in

Turning Radius From Center - Machine Rear

68.7 

in
Applications:

Demolition: Skid steers work great for both interior and exterior demolition projects. With demolition shears, your skid steer can help demolish flooring, concrete, drywall and other materials.

Roadwork: Skid steers can perform road building and maintenance tasks. You can attach a cement mixer or pavement miller to your skid steer and use other attachments for tasks like grading, paving and patching.

Snow and debris removal: You can use the bucket attachment on your skid steer to clear snow and other debris, such as brush. You can also get a snowblower or snow blade attachment if you use your skid steer for serious snow removal.

Excavating, digging and trenching: A skid steer is great for earthmoving tasks like digging, trenching and excavating. There are a variety of attachments you can use for these tasks, depending on your specific needs. Some examples include a backhoe, auger, trencher and wheel saw. With the right attachment, a skid steer can dig anything from a whole foundation for a building to narrow portholes.

Grading and backfilling: You can also fill in holes, level out the ground and aerate it with a skid steer. You can use a bucket for these tasks, but a rake attachment or a grading bar works even better when you're leveling. With these attachments, you can also scoop up rocks while you level the ground without leaving big trenches behind. For work that is low to the ground, you can use a radial lift skid steer rather than a vertical lift.

Loading: Skid steers can help you carry equipment and materials around the job site using a bucket attachment. If you need to lift materials, you may want to consider a vertical lift rather than a radial lift skid steer since these models can lift heavier loads and achieve a higher reach.

Mowing: You may be surprised to know you can also use a skid steer to mow. With a rotary brush cutter, you can cut down tall grasses and other growth to efficiently clear an area. You may even be able to cut down some smaller trees. Because skid steers are zero-turn, they offer the precision you need for mowing but with more abilities than a typical riding mower.

 Landscaping: Some of the tasks we've already looked at are useful for landscaping. Other examples of landscaping tasks you can accomplish with a skid steer are grinding stumps, chipping wood and tilling. You can even use a tiller attachment to help mix in compost or fertilizer into the soil. With a bucket, you can transport materials like gravel or mulch or landscaping tools you would otherwise have to push in a wheelbarrow.

 Agricultural work: Skid steers can also be highly useful for farm work. You can use them for tilling and other tasks we've already mentioned. Plus, you can use a bucket attachment to clean out barns and stables. You can use a bale attachment to move bales of hay.

 Material handling: With a fork attachment, you can move pallets and other materials or attach and vertical lift for lifting materials.

 
Tell us your uses for the Skid Steer and if we add it to our website, we'll give you 10% off your next rental! Share here:
Uses for a Skid Steer