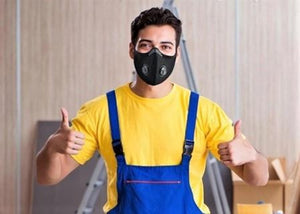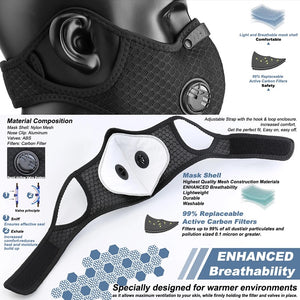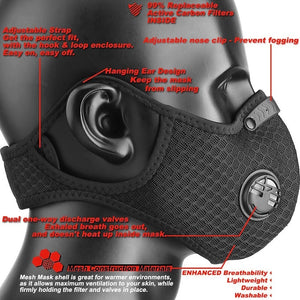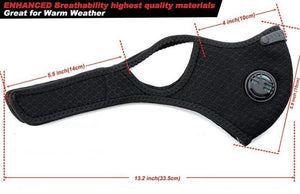 This high performing mask is made with 5 layers of high grade material that filters over 95% of 0.3 micron airborne particles.  The active carbon filter filters up to 99% of all dust/air particulates sized 0.1 micron or greater.  Easy over the ear hoop and adjustable strap ensures a snug fit.
Dual one-way ABS discharge valves - exhaled breath expelled through valves

99% replaceable active carbon filters

Adjustable strap

Nylon mesh mask shell
Aluminum nose clip
Please note: PRL Co does not sell medical supplies and this product has not been evaluated by the FDA. These dust masks are being provided for use as general PPE, please reference the specifications of each product for performance details.