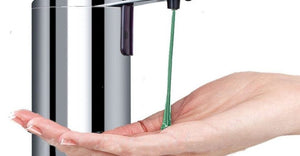 Our antiseptic hand sanitizer is an antibacterial hand sanitizer approved for use by the CFIA to use in food production facilities.  Contains 65% isopropyl alcohol.
Refills are provided as part of our Restock Service.
Please note: PRL Co does not sell medical supplies and this product has not been evaluated by the FDA. This sanitizer is being provided for use as general PPE, please reference the specifications of each product for performance details.