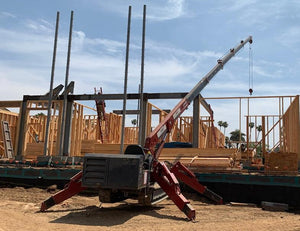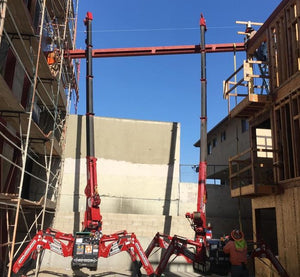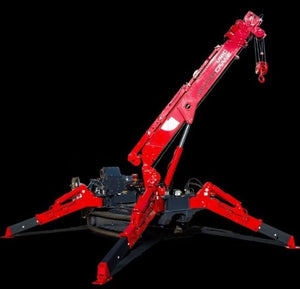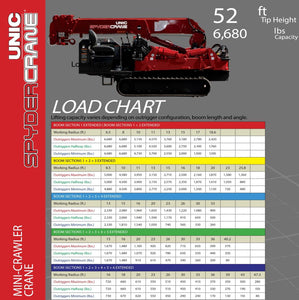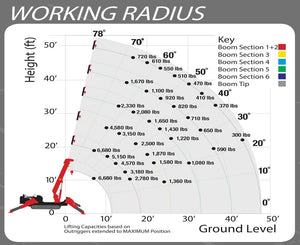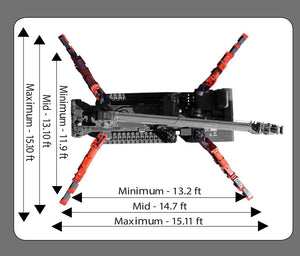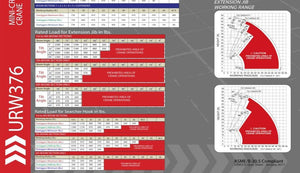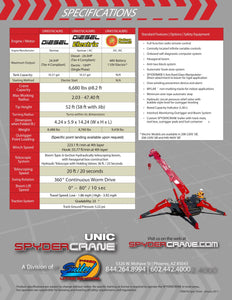 This Spydercrane mini crane is designed and built for working in low access, confined areas such as hallways, balconies and around obstacles either indoors or outdoors. It is strong enough to lift up to 3.3 tons. When folded, this Spydercrane is 4.25'x5.9'x14.24' with a 6,680 lb lifting capacity and 52-foot tip height this crane is an excellent solution for hoisting in both open and tight spaces.
Call us at 888-775-2611 to arrange the booking.
Spydercrane mini crane rental rates include Operator.
 Onboard self-diagnostic computer system
Centrally located infinite variable control
Full-function radio remote control
Hexagonal boom
Automatic hook stow system
Anti-two block system
MYLAR® non-marking tracks for indoor applications
Minimum wire rope automatic stop
Hydraulic circuit pressure relief valve with bubble-style level for outrigger leveling
Interlock Monitoring Outrigger and Boom System
Rated Capacity Indicator (L.M.I.)
Start times are approximate and will be coordinated by driver 1 day before.
Commonly used for construction, steel erection, or on jobsites requiring heavy lifting in confined spaces. A mini crane can be used where a conventional truck mounted crane or carry deck crane will not have access due to its size.  It can lift and move load, machines, materials and goods and can be used for heavy-duty foundation work.  The mini crane easily fits in indoors for heavy lifts. It can even be used to glaze the exterior of buildings.
Please note: additional cost may apply if the site location is outside of our typical service area.